For all the potential of technology, our very nature makes or breaks it. Just like a hammer is neutral and can be used to build or destroy, so it is with most technology. Here are a few articles that discuss the future of us with respect to the exponential technology all around us and what we might want to consider:
Neuroscience Could Bring Us Eternal Bliss, But Is That a Good Thing?
What if the secret to eternal bliss is a brain implant? It might sound like Black Mirror, yet scientists are working on tech that may one day take us there.
Source: singularityhub.com/2017/12/06/neuroscience-could-bring-us-eternal-bliss-but-is-that-a-good-thing/
The tyranny of algorithms is part of our lives: soon they could rate everything we do | John Harris
The tyranny of algorithms is part of our lives: soon they could rate everything we do | John Harris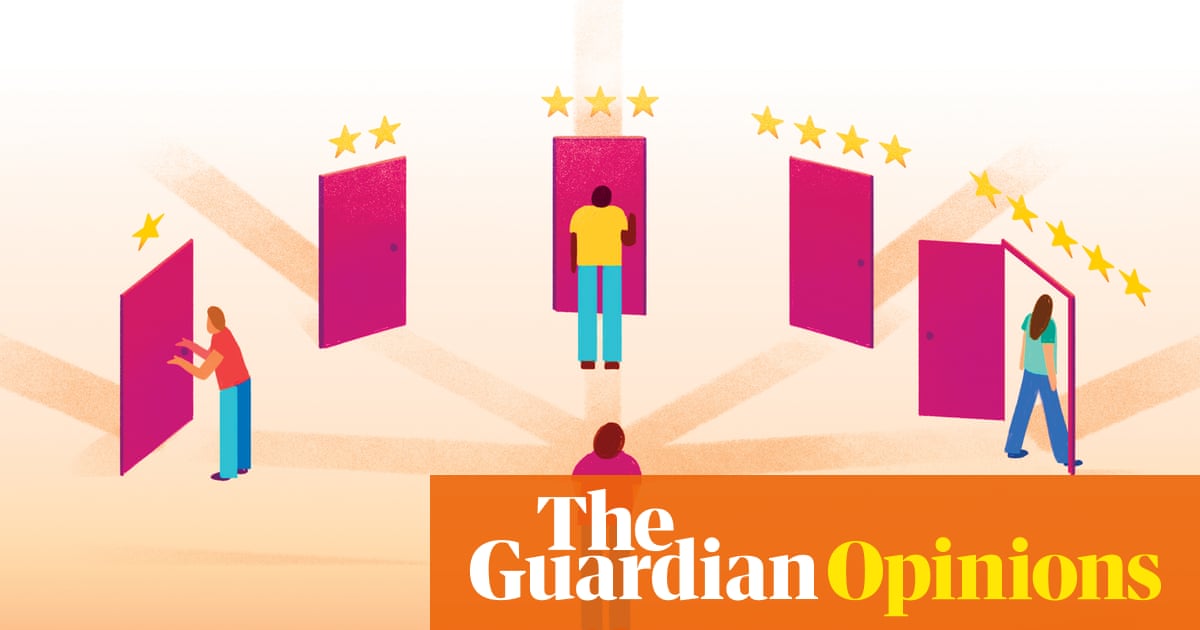 Speaking of Black Mirror – Credit scores already control our finances. With personal data being increasingly trawled, our politics and our friendships will be next, says John Harris
China's New "Social Credit Score" Brings Dystopian Science Fiction to Life

The dystopian state is closer than you think—China's new "social credit score" is every Orwellian paranoiac's worst nightmare come true. But the technology, like it or not, is well on its way to implementation. The only question is—how will it change our lives?

Source: futurism.com/chinas-new-social-credit-score-brings-dystopian-science-fiction-to-life/
Robo-journalists May Be Covering Election Night News | Digital Trends

Publications like the New York Times, Washington Post, CNN, NBC, Yahoo News and the non-profit Pro Publica, use robot-journalists to write the news.

Source: www.digitaltrends.com/computing/robot-journalist/
WWF Report: Two-Thirds of Wildlife Will Disappear By 2020

The World Wildlife Fund is projecting the further decline of the planet's biodiversity by a staggering 67% by 2020. While this is shocking, all hope is not lost. With initiatives like the Paris Climate Agreement, humanity is showing a willingness to reverse course.

Source: futurism.com/wwf-report-two-thirds-of-wildlife-will-disappear-by-2020/
Scientists Target 2026 As The Year of The First Synthetic Genome

A human genome contains 3 billion base pairs, one project is seeking to write a complete human genome, besting current efforts able to produce 1 million pairs. The researchers are looking to the future in hopes that their work will spur even further growth in science and technology.

Source: futurism.com/scientists-target-2026-as-the-year-of-the-first-synthetic-genome/
Netflix CEO Says Entertainment's Future is a Matrix-Like Hallucinogen

Netflix CEO Reed Hastings believes the company's competition is anything that takes the viewer's attention away from the screen, i.e. hallucinogens. Netflix currently has more than 86.7 million subscribers across the globe, and Hastings fears he may lose subscribers to mind-altering pills.

Source: futurism.com/netflix-ceo-says-entertainments-future-is-a-matrix-like-hallucinogen/
Experts State Robots Will Take Over Additional 850,000 Jobs By 2030

850,000 public sector jobs in the UK are at risk of being lost by 2030 due to automation, and more than 1.3 million administrative jobs in the public sector have a 77% probability of being automated. This is good news for fiscal policy makers who wish to cut costs – the government can save up to £12 billion in public sector wages by 2030.

Source: futurism.com/experts-state-robots-will-take-over-additional-850000-jobs-by-2030/
An AI Was Taught to Hunt and Kill Humans In Video Games: Here's Why This Matters

Programmers have developed an artificial intelligence that can play the video game Doom, and do so very well. Although it's just a game, this raises questions about AI governance. How can it become more informed, integrated, effective, and anticipatory?

Source: futurism.com/scientists-taught-an-ai-to-hunt-and-kill-humans-in-a-video-game/
Europe's robots to become 'electronic persons' under draft plan | Reuters

Europe's growing army of robot workers could be classed as "electronic persons" and their owners liable to paying social security for them if the European Union adopts a draft plan to address the realities of a new industrial revolution.

Source: www.reuters.com/article/us-europe-robotics-lawmaking-idUSKCN0Z72AY
Tech titans want to be masters of all media we survey – The Orange County Register

Opinion: Tech titans want to be masters of all media we survey | media, news, tech, new, oligarchs, traditional, google, power, most, control

Source: www.ocregister.com/articles/media-693109-news-tech.html